Board of Registrar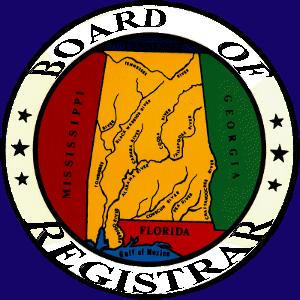 Phone: 256-357-2138
Business hours: 8 a.m. – 4 p.m. Monday-Friday
Address: 14 Broad St. East, Wedowee (street beside courthouse)
The Board of Registrar is responsible for:
Registering New Voters
Updating Voter Information
Keeping Records of Voting History
When registering for the first time you:
Need to be a resident with a valid address
Need the last four digits of your Social Security number or your drivers license number (Only one is required; however, providing both are suggested.)
Do not have to pay a registration fee
Please contact the Board of Registrar when:
The Board of Registrar is not responsible for Absentee Ballots. Please contact the Circuit Clerk's office for these.