Director Donnie Knight and assistant director Jan Prescott staff Randolph County Emergency Management Agency. Their primary jobs are preparedness, response and recovery for the citizens of Randolph County. They help coordinate the efforts of all state, county and municipal agencies and departments in developing a statewide emergency management system, which includes NIMS Compliance warning operations.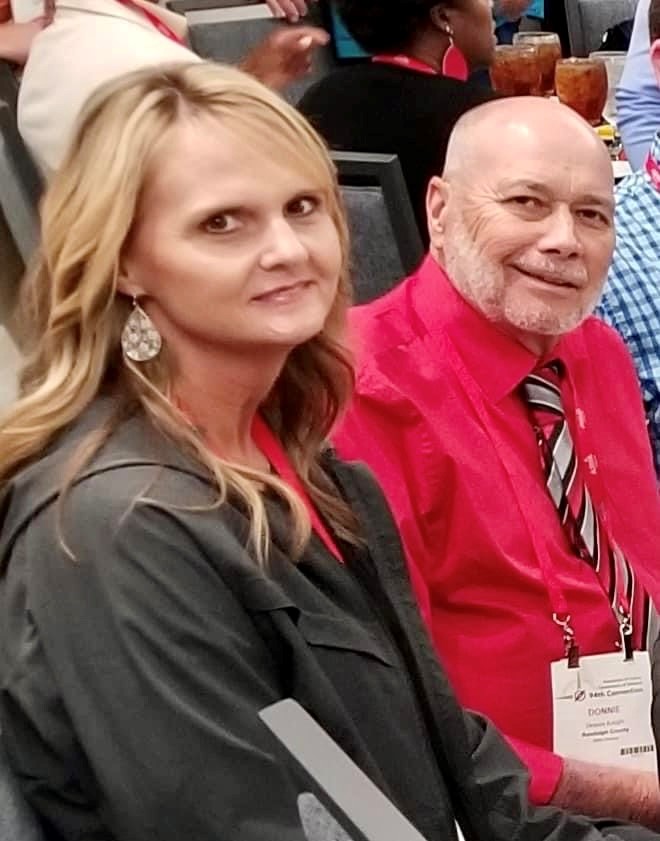 Knight is also the Homeland Security point of contact for the county. The EMA is responsible for all Homeland Security equipment in the county, lighting units, generators and many other pieces of equipment.
The central point of coordination of all major emergency operations for Randolph County citizens is the Randolph County Emergency Operations Center in the basement of the 911 Center located in Wedowee.
The emergency operations center (EOC) is set up to handle all situations, including the essential support functions for all agencies.
Assistant EMA director Jan Prescott and director Donnie Knight
Knight is also the advanced level emergency manager (ALEM) and the flood plain manager and has on record in the EMA office all flood plain information.
The EMA is responsible for the outdoor warning siren system and the warning of severe weather for all citizens in the county.
Randolph County EMA has several dedicated volunteers who assist during regular times, but are most dependable during an emergency situation, including Danny Joe McCord and Lt. Nathaniel Morrow of Randolph County Sheriff's Department.
State coordinator Elizabeth Foster and the South Alabama Mutual Aid Compact assist Randolph County EMA in major situations within the county.